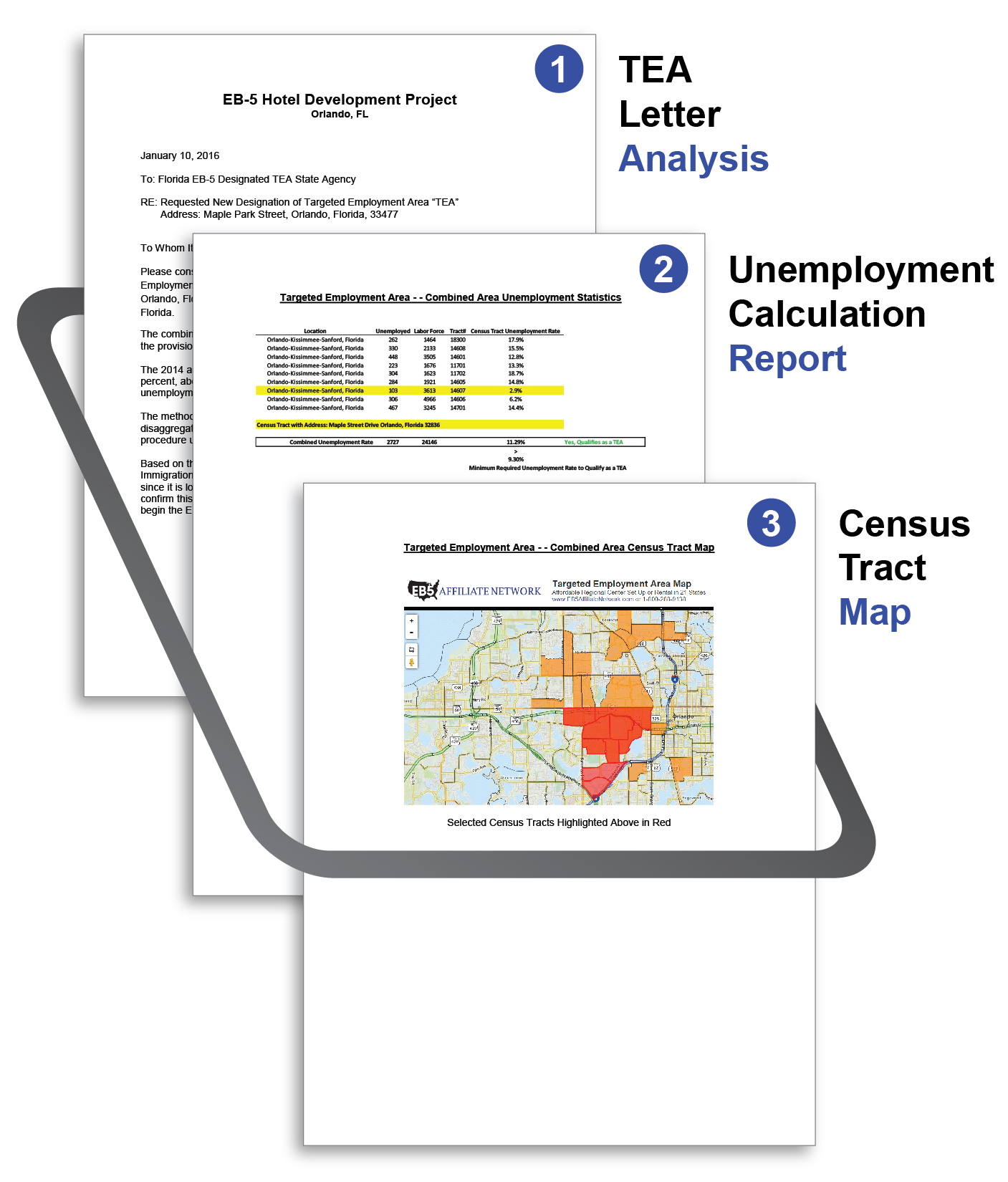 Why hundreds of EB-5 professionals and project developers order our TEA analysis and qualification reports
Save Money
For $199 our team will analyze your EB-5 project's eligibility for TEA qualification and provide an independent EB-5 TEA analysis and qualification report as required by USCIS.
Save Time
Avoid spending hours manually calculating unemployment rates and allow us to do the work for you and deliver a required, independent EB-5 TEA analysis and qualification report.
Fast Turn-Around-Time
We know you are in a rush. We guarantee a 72 business hour turn-around time on all EB-5 TEA analysis and qualification reports.
Benefits of Our TEA Analysis & Qualification Report
USCIS Compliant Methodology
The USCIS approved method used to estimate the unemployment rate for TEA qualification is called Census-share disaggregation, a standard U.S. Department of Labor, Bureau of Labor Statistics procedure used to calculate unemployment rates for small sub-county areas. EB5AN's qualification methodology for rural TEAs is also USCIS-approved.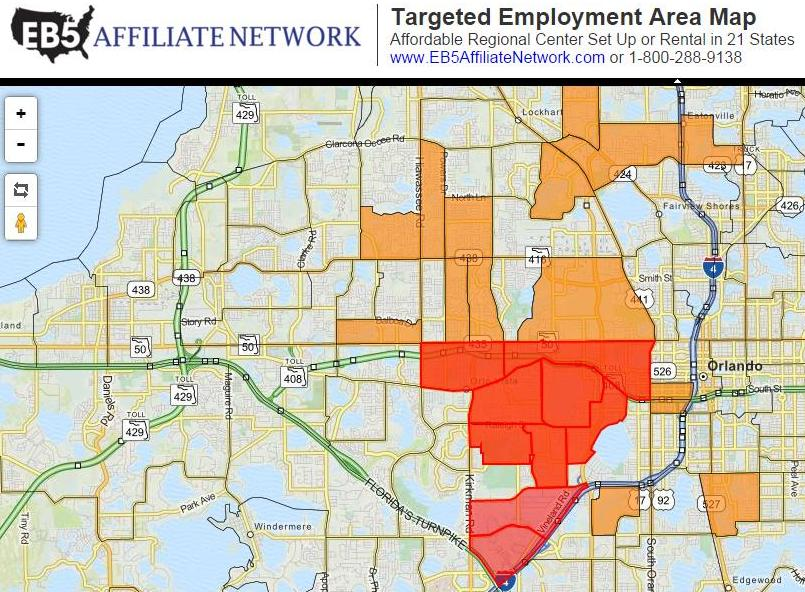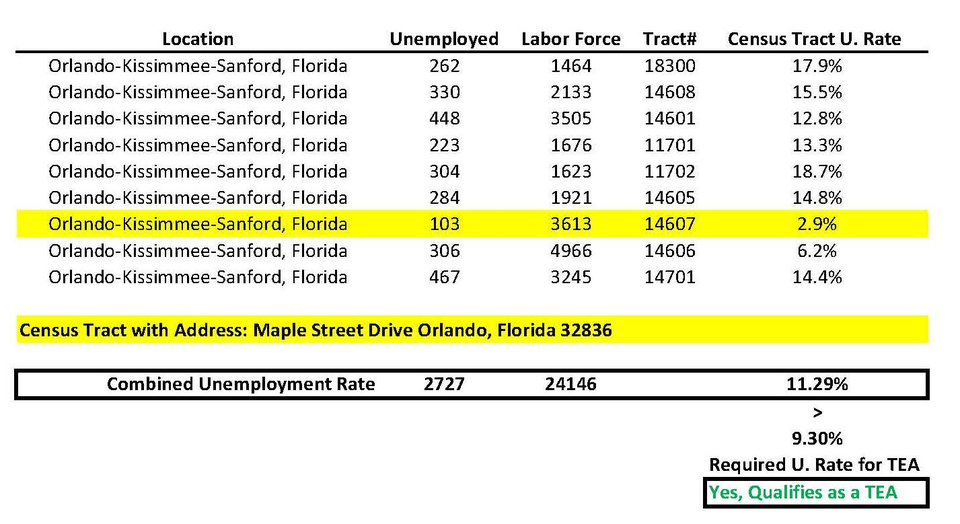 Required by USCIS for TEA Approval
Our TEA Report provides USCIS with a detailed, easy to follow analysis of the census tract assembly methodology and calculation needed to meet the USCIS unemployment and rural EB-5 TEA requirements.
Provided by EB5 Affiliate Network
EB5 Affiliate Network is a national leader in EB-5 Regional Center setup consulting and owns one of the largest networks of full state Regional Centers. EB5 Affiliate Network partners with best-in-class developers across asset classes to offer a full service EB-5 solution and provides immediate access to its network of Regional Centers through an affiliation model.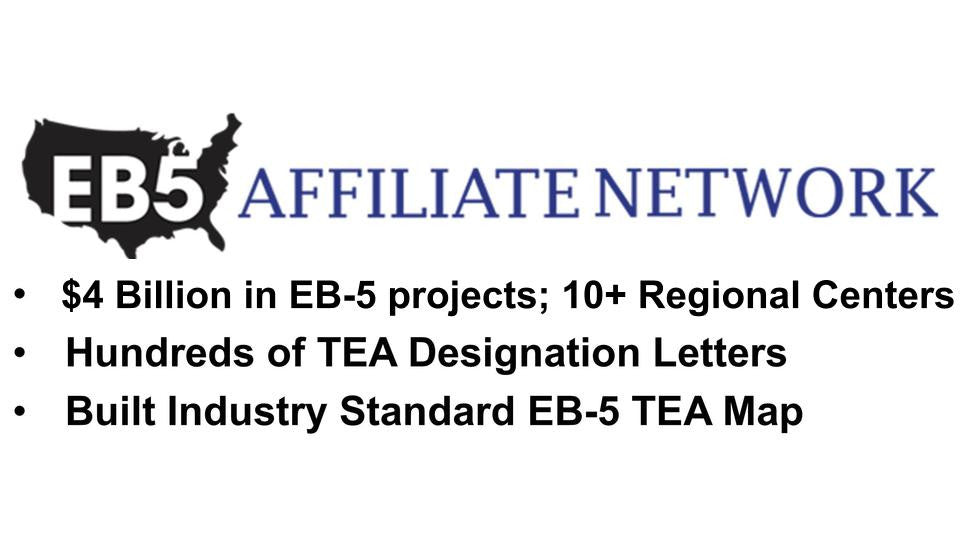 Let Us Help Qualify Your EB-5 Project for TEA Status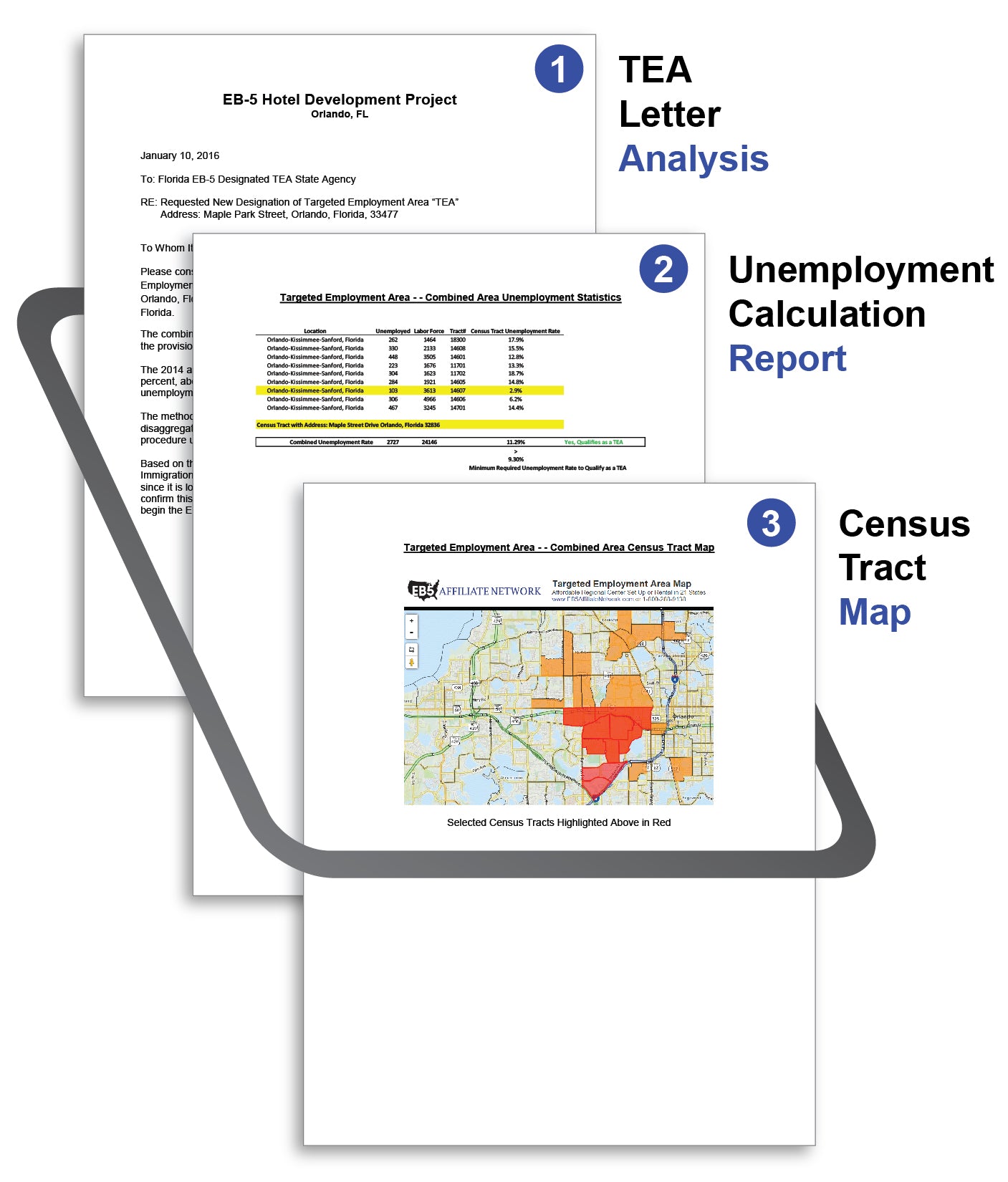 We know you are in a rush. We guarantee delivery of our EB-5 TEA analysis and qualification report within 72 business hours.
Testimonials from EB-5 Program Practitioners

"One of the most helpful and valuable tools for EB-5 project developers, sponsors, regional centers, and immigration attorneys"
– Larry J. Behar, Esq. EB-5 Immigration Attorney
"Our team uses this report as a first step for any EB-5 project TEA qualification....the report's ability to combine multiple census tracts is very helpful"
– Ronald R. Fieldstone, Esq. Partner, Arnstein & Lehr, LLP

"Saves us hours of valuable time manually looking up census tracts and calculating the resulting combined unemployment rate"
– Bernard Rojano, EB-5 Business Plan Writer

"Our first step in project evaluation is to order one of these TEA reports to expedite the TEA designation process and save time"
– Stephen Steele, Esq. Regional Center Owner & Project Sponsor
Subscribe to Our EB-5 Newsletter